---
Our church is currently closed for services and Reading Room activities. We plan to open again for services on Palm Sunday, April 5th, if the federal gathering ban has been lifted. We hope you will explore the inspiration and healing ideas found below and on the Radio and Explore Further pages of this website.
---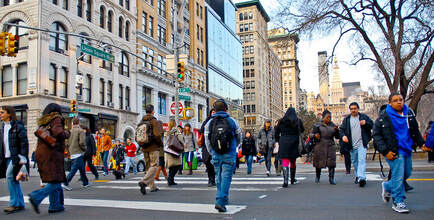 Praying in Response to the Coronavirus
If you're afraid of or affected by the coronavirus--or want to
help a world that is--we have some good resources for you.
Read more...
---
---
Coronavirus Coverage in The Christian Science Monitor
The Monitor is providing free access to its
coverage of the crisis
. The newspaper's aim has been to provide stories that are consistent with its objective, "to injure no man but to bless all mankind." It has focused not just on the course of the illness, but how the world is responding, and what that says about our sense of
humanity
, of
responsibility
, of
interconnectedness
, and our demand for
further progress
– all while
allaying fear
. News articles and commentary are followed by Christian Science religious articles.
---
Good health is vital whether we're talking about our bodies, relationships, finances, or environment. What can we do when we feel the need for healing in any area of our lives?

The Bible gives us a standard of healing resting on timeless and universal spiritual laws. By understanding the complete goodness of God and our inseparability from that goodness, inspired men and women found answers to the wide spectrum of human needs as well as transformation of character and lives... [

Read more

]

---
---
Wednesday Call-In Service

Our church provides a "call-in" service to those who can't attend the Wednesday services in person.There is no charge for this service except for long distance connect charges that your phone plan may require. Dial 605-313-5111 and use the participant code 319989#. Please call before the meeting begins at 7:00 p.m. to ensure that you will be able to hear the service.